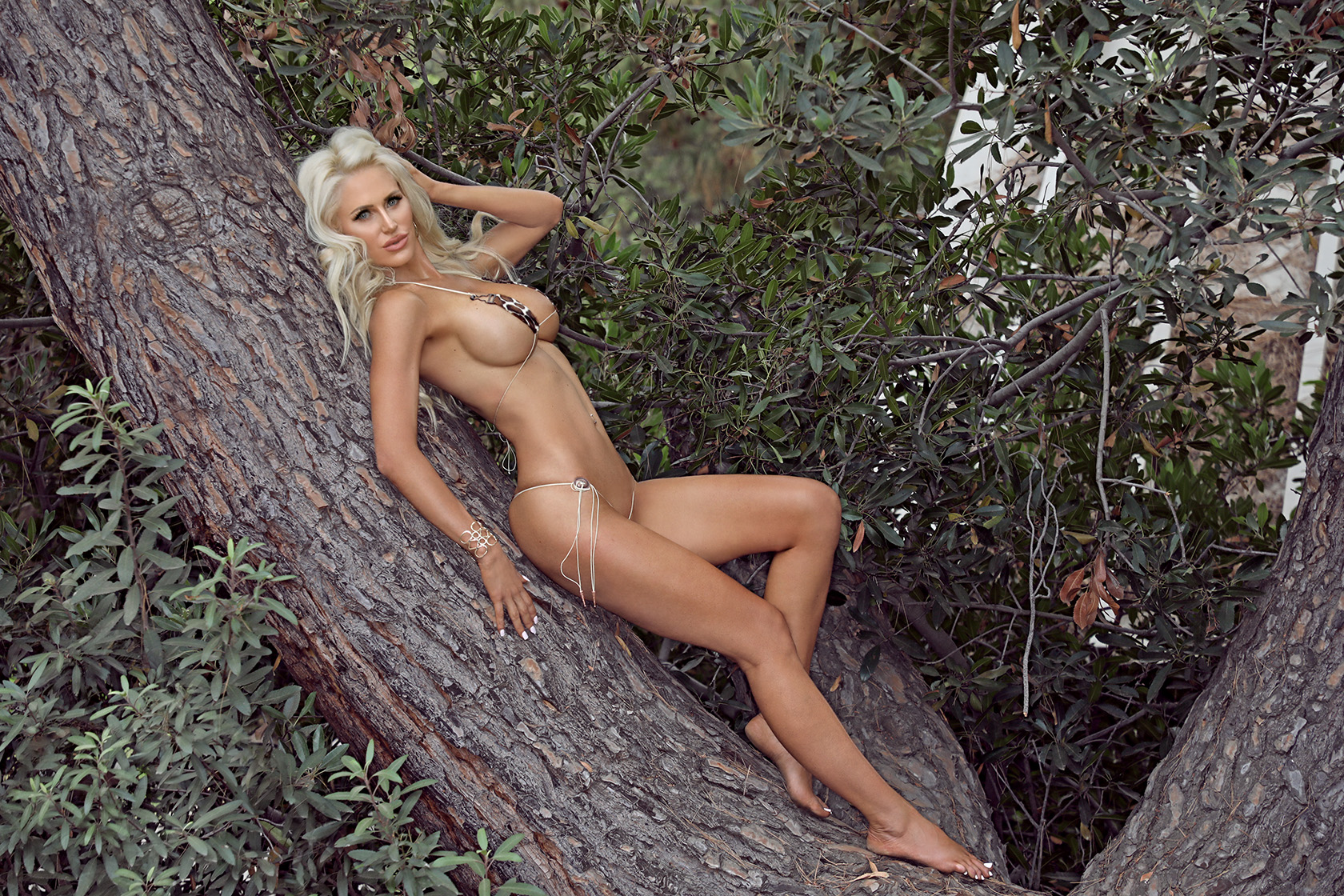 Savannah Madison – @savannmadison
Photography by Arthur St. John – @arthurstjohn
Hair and Make-up by Amanda Terry – @makeup_mandi
Wardrobe: Colleen Kelly – @colleenkellyswimwear
It's been just over a year since your Playboy debut for South Africa, what's new with you? I've been staying very busy gracing the covers of more magazines including Maxim NZ, FHM and 3 more Playboy Magazines.
Congratulations on your second Playboy South Africa Playmate cover, what does this mean to you? I'm absolutely shocked! I'm extremely honored to have the privilege to grace the cover twice! Thank you Playboy SA!
Have you ever been to South Africa? If not, would you like to visit someday? I've several South African friends and I'm planning on visiting SA soon. I love South Africans 💕
If not living in Ohio, where do you see yourself living? I'm not picky as long as it's sunny and warm by a pool or ocean.
Do blondes have more fun? Yes! blondes Definitely have more fun! When a tall blonde walks into a room every head turns…
You have an amazing body, tell us about your work out routine? I workout 3-4 days a week 1 hour sessions with a personal trainer. I also follow a very strict diet.
Favorite nail polish color? French Manicure
CNN or Fox News? Fox News
Favorite sexual position? Reverse starfish 🌟
Please him or be pleased? Definitely please HIM!!
We don't have very many Playmates who are in the medical field, tell us about your "day job"? Occupational therapy is a very rewarding job. We treat injured, ill, or disabled patients through the therapeutic use of everyday activities. We help these patients develop, recover, improve, as well as maintain the skills needed for daily living and working. I trained my dog to be a therapy dog so he goes to work with me.
Would you rather love the person you marry or marry the person you love? If you can only choose one… I would only marry someone I'm madly in love with…
Do you have any pets? Yes, I LOVE animals! I have 2 dogs, a Pug (Bell), Labradoodle (Doodle), 1 kitten (KeKe) and Quarter horse (Bingo).
Can you tell us one secret about you? I can touch the tip of my nose with my tongue.
You have come such a long way as a model since we first met you last year… congratulations! You are accomplishing what most models only dream about, tell us more about your journey? Ever since I was a teenager people would stop an asked me if I was a model and I often considered modeling as a career… Two years ago I had the opportunity to model for my first glamour magazine and never looked back.I've been fortunate enough to be able to pursue my modeling career the past 2 years, I've feel very blessed to have been so successful.
If you had the power to change any one thing in the world, what would it be and why? This might be very cliché but it would be wonderful if everyone could just find kindness in their heart and get along with one another… world peace. And of course stop all animal cruelty…