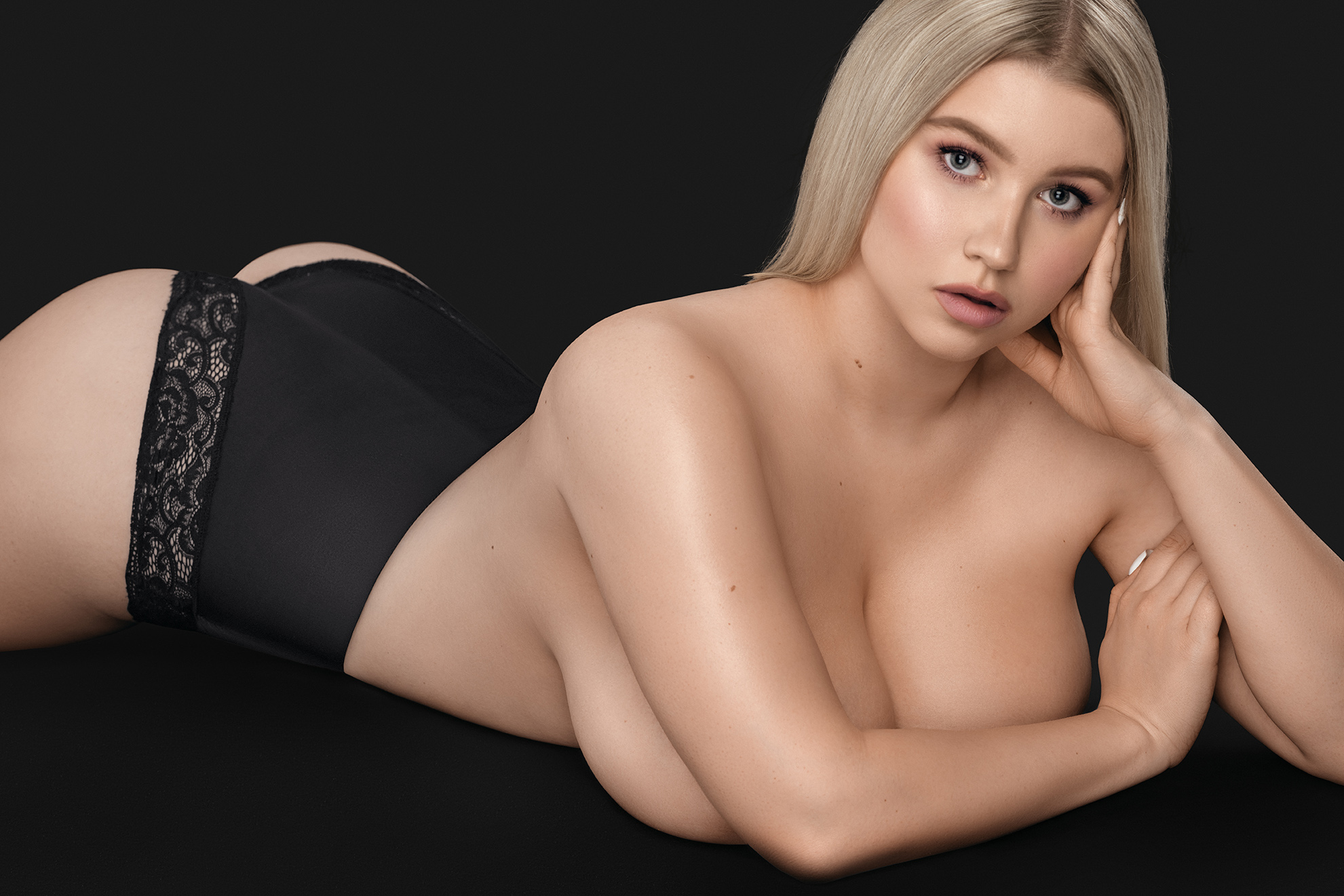 with Pasha Pozdniakova
This month we've got something special in the lovely and talented Pasha who struts her stuff for the camera and shows us exactly why she is making such big moves!
Photography by Amer Mohamad / @shootmeamer / Amermohamad.com
Makeup by Maria Guzeva / @mariaguzeva
Lighting Assitant Ivan 
---
Were you excited to shoot for Playboy? I am very proud to be on the cover of Playboy! This really is dream come true for me. Ever since I was a little girl, I've been insecure about my body, my weight, and my curves because I never really saw anyone like me. But now being a plus-size model on the cover of Playboy means a lot to me! And it proves that woman of any shape or size can be beautiful. 
Tell us something surprising about you? I am a big fan of football, I played it for 5 years. Some of the best times of my childhood was watching the Champions League with my dad. He was a professional soccer player in his youth, so I learned a lot about soccer from him. 
Describe yourself in one sentence… I'm a strong woman with big dreams and a wild heart.
What are some of your hobbies? One of my biggest hobbies is cooking. I think of cooking as an art! You can mix different colors and flavors to bring soul to your recipes. I think I like it so much because for me it's also a way to show love to my family and friends. 
What is your biggest turnon? Oh, sense of humor definitely. More than anything I like when a guy can make me laugh.
What turns you off the most? Smoking cigarettes.
Describe to us your perfect date. The more spontaneous, the better! For example, I'd love to just walk along the beach while chatting about anything and everything. 
Want to see more of Pasha? Then follow her on Instagram @missparaskeva for all her latest news and story updates!