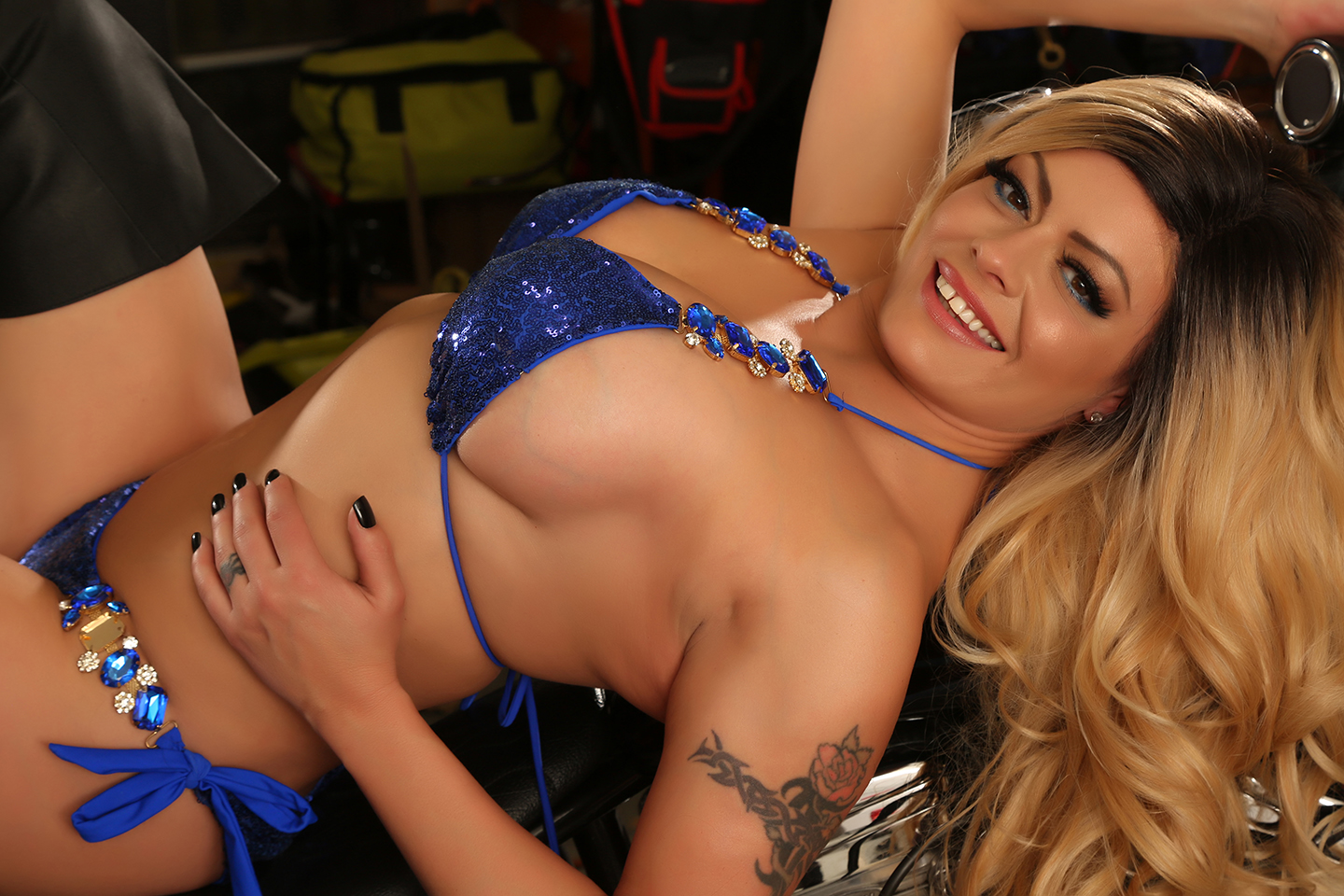 with Playboy Africa July 2022 cover star Shay Lynn / @playmate_shay_lynn
Photography by Miles / @mileslong4real
MUA: @gypsecouture
PR: @ratnipproductions
---
We're happy to have you feature on Playboy! Can you give us a bit of a background on your career as a model and where it all started? I began my career as a model when I was 18. Attracted to the glamorous life, I enjoyed being in front of the camera. Hair, makeup, all the sexy, fun outfits became a big part of who I am, and it is how Shay Lynn came to be. Creating an art form from the curves of my body in conjunction with themes sets, my soul was ablaze with passion for artistry. I have graced the covers of many magazines, and I've been featured in calendars, films and on television shows. It was always my biggest dream make the Playboy cover. Watching my dream unfold has allowed me to set new goals and experience a major feeling of accomplishment. With the limelight comes lots of dedication to the craft. 
Having a full schedule must make it difficult for you to get much alone time, talk to us about the top 3 must-dos to ensure you fit in some well-deserved down time? All the hard work and dedication has led me to where I am today. Some of the most important things occur during my down time. What do I consider "down time," you ask? Well, its time I take to recreate, rejuvenate, and spend time with the family. Setting aside the time to rest, love and laugh is what allows me to be creative and energetic. It's all about the balance. 
What does it mean for you to be seen as a strong, intelligent, ambitious woman? While being a working mother maybe a bit of a handful at times, as many women know, maintaining a proper balance between the two is the key to happiness. Working hard leads to success and sharing that success with those you love creates happiness and joy.
We absolutely love your Instagram, your content is very dynamic, inspirational, and downright sexy, could you perhaps tell us what your personal experience as an influencer has been like? Being an influencer has really shaped the person I am today. I enjoy lifting others and encouraging them to reach their dreams to. I live by the code of women empowerment. We need to build each other up, and not tear each other down. Watching others blossom is a powerful thing. Being a part of that makes me feel like I am a great influencer. As women today, we can do anything, we are powerful creatures. We are strong independent and intellectual.
3 things that you can't go a day without. These three things create much joy in my life: red bull, chocolate, and shopping. For any guys out there looking to catch my attention, there you have it. I also enjoy someone who can make me smile and laugh. As for turn offs, someone who's lazy. I like my men to work hard. A good hard-working man, can provide, spoil, and handle his business.
That said, what advice would you have to give to all women out there when it comes to love and relationships? My advice to other women out there is to reach their dreams. Put in the hard work, don't give up, and push yourselves to finish what you start. There is no limit to what you can do. To all my fans out there, thank you for all the love and support. I wouldn't be here without you. Can't wait to see you all on tour. Much love and respect.  
Thank you so much for sitting down with us and letting us get to know you! Any last words for our readers out there? Social Media.