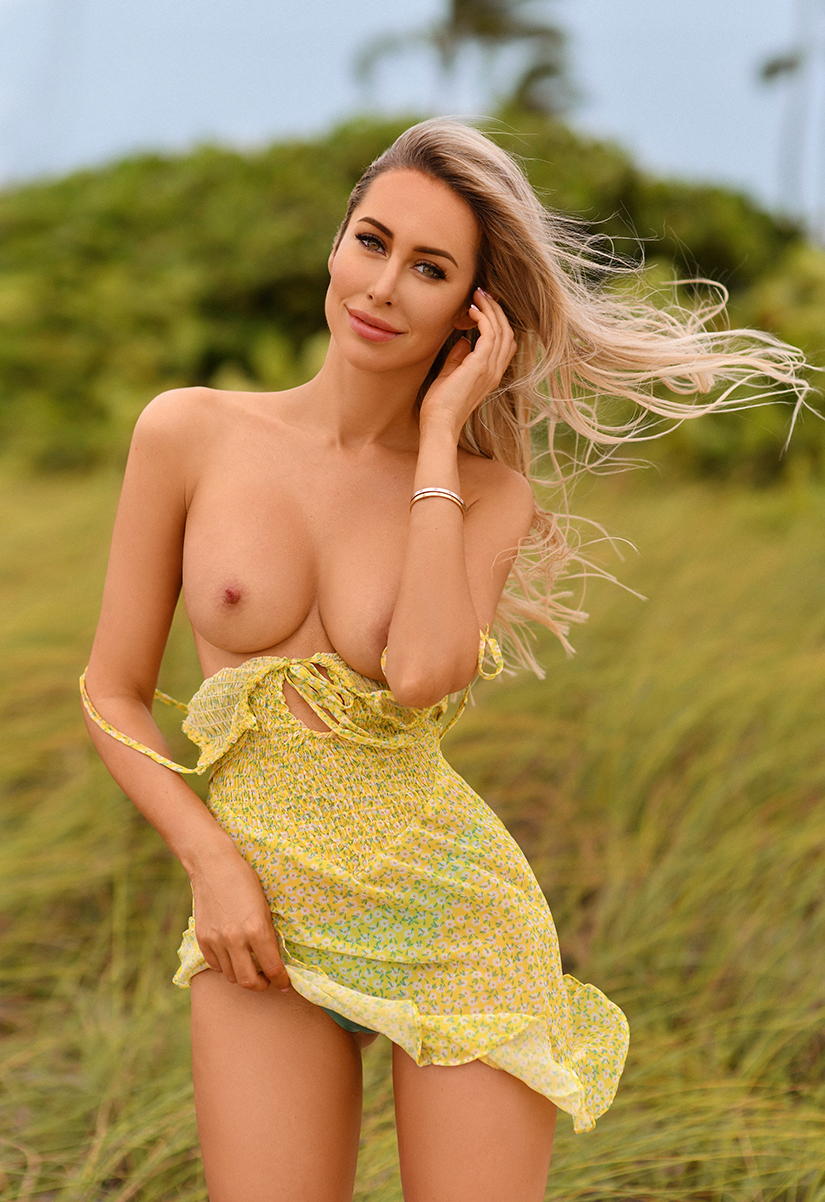 with Playboy Africa September 2021 Cover Feature Rosie Ave / @miss.rosie.ave1 / Twitter @RosieAverett
Photography by Olga Novikova / @olga_novikova_work
MUA Olga Godina / @godina.worldwide
PR by LA Media Group / @la.mediagroup
---
Rosie, welcome to the Playboy family! Congratulations on your first cover! What does gracing the cover of Playboy mean to you? Hello guys, thank you for having me! Gracing cover of Playboy means a lot to me, it's been my dream for a long time and I feel happy and proud. Thank you very much for this life-changing moment. Btw, I'll be signing a limited amount of copies of my issue, stay tuned on my Instagram @miss.rosie.ave1.
What are some of your best career highlights so far? This is definitely one of them. I've been modeling since a young age, participated in fashion shows, editorial shoots and international fashion weeks. I've been featured in Playboy Australia last month and have a few very exciting photoshoots planned before the end of the year. All of these accomplishments make me feel fortunate and proud of my success.
What's the first thing that comes to mind when you think of the iconic Playboy bunny? Playboy bunny is an iconic symbol that is well-known in the United States and across the world as a symbol of prestige, luxury, class and sexiness. It's also a symbol of pleasure and fantasy, linked to a beautiful naked woman which is the embodiment of my personal brand.
Can you tell us a bit about where you draw your inspiration from?
Every woman's success is an inspiration for me. I'm all for women's empowerment. Women continue to break down walls and defy stereotypes and there is no limit to what can be accomplished. I'm obsessed with seeing women encourage, support and empower other women. We definitely need more of it.
What would you consider your best attributes to be? I'm friendly, kind, assertive and HOT!
Now we know there are some pretty perks that come with being a beautiful woman, what would you say are your favorite ones? Getting what I want 99.9% of the time.
What is the most important thing in your life at the moment? Time, since it's a limited resource. My family and friends are at the top of the list of my priorities as well.
What makes you feel absolutely sexy? I feel sexiest when I feel good about myself. When I'm being brave, taking chances and trying to achieve something. Also, when I'm having a good hair day… And… before the kiss and after the kiss… It's all in those magical moments.
3 things that you can't go a day without? Online shopping, my bed and positive vibes.
Anything exciting we should be on the lookout for coming through this year from you? Definitely! Stay tuned.
Where can our readers find out more about you and stay updated with your current events and adventures? My Instagram @miss.rosie.ave1 and my Twitter @RosieAverett.
It's been a pleasure getting to know you, any last words? I want to thank Playboy and amazing photographer Olga Novikova I've been working with on this cover. Getting this opportunity is a major milestone in my career and I'm so grateful. To anyone reading this that may be at the turning point – don't be afraid to push yourself, step out of your comfort zone and take a risk. Only you can bring yourself where you dream of being.